We are proud to present an all-star three-member judging panel for this year's competition at the London final of the KBS K-Pop World Festival. We have experts in the fields of music production, vocal performance and dance performance all giving their professional opinion on the finalists.
Their opinions will be a great validation and ringing endorsement of whomever they choose to be the winner of this stage of the competition, and will also provide invaluable feedback for all who have won the rare opportunity to perform in front of these judges.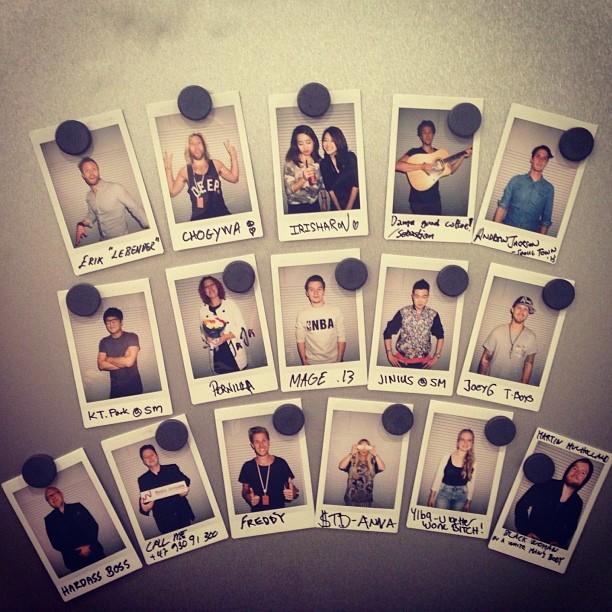 French-born Will Simms is a cutting-edge hit record producer & songwriter, signed to Universal Music Publishing Group.
With his unique cross-over sound Will Simms has established himself as a hit-maker with literally millions of sales to his name.
Will co-wrote and produced "I Got A Boy" for Girls' Generation, a Billboard World Chart topper, and winner of the "Best Video Award" at the first YouTube Music Video Awards. It is listed at #5 on the Time Magazine selection of best songs for 2013.
Aside from his work with SHINee and f(x), he has also worked with EXO, for whom he produced and co-wrote the chart-topping "Wolf". More recently, he contributed his writing and production talents with "Thunder" in the internationally #1 album, "Overdose".
His latest work has been with Red Velvet, where he co-produced and co-wrote their debut track "Happiness".
Singer/Songwriter Tita Lau is a multi-talented performer from the musical city of Bristol.
She has a voice which is both powerful and beautifully disarming, coupled with a charismatic stage presence that has allowed her talent to be recognised in shows like the X-Factor and even in the world final of the KBS K-Pop World Festival in Korea where she won a grand prize in 2012.
Tita is currently a professional musician and sings with urban reggae heavyweights Laid Blak.
Mihawk Back is a passionate entertainer and a talented teacher in all things performance, travelling the world to support artists on stage and to impart his knowledge and skills to those eager to learn.
Mihawk is a resident choreographer and dancer for SM Entertainment, and works as a personal dance trainer for some of the top stars in the industry.
His talent is highly sought after, and the list of artist lining up to have their performances feel his magic touch seems endless.
Girls' Generation, TVXQ!, Super Junior, Son Dambi, After School, SHINee, f(x), g.o.d. and 2PM are among the few that Mihawk has worked with. Even ballad singers like Baek Jiyoung and Park Hyoshin have sought him out to create choreography for their concerts.